ONLINE: Paella Experience with a Pro (See available times when booking)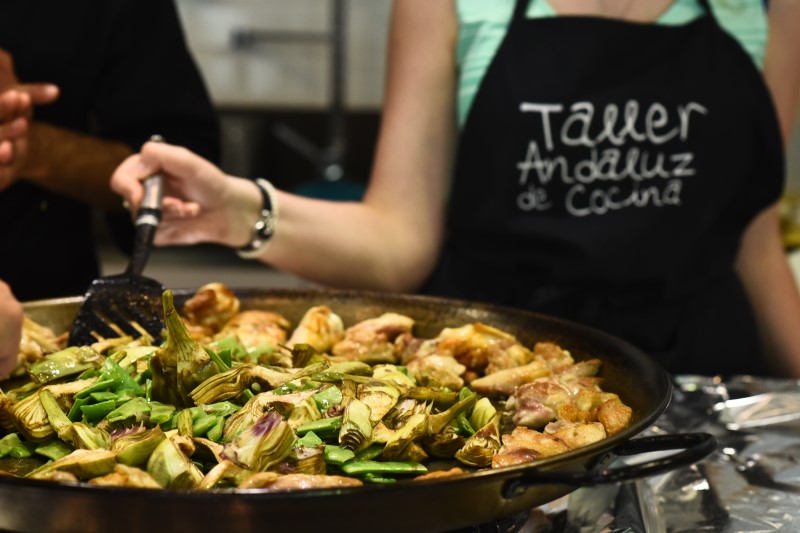 During this class you will have the chance to prepare your own PAELLA and SANGRÍA in a live interactive cooking class online.
We will adapt the utensils and ingredients needed to those you already have at home or can easily find in your local grocery store.
Classes are designed for both novice and experienced cooks so that you will be able to learn and develop new techniques and skills.
At the end, we will give you written recipes and you will learn lots of tips!
Before we start, we need you to get ready. It might seem like there´s lots of stuff to prepare, but you´ve probably already got most of the utensils needed at home. We are sure you will only need to pick up a few extra ingredients from your local grocery store.
Right after you book this class, we will send you a checklist of utensils and ingredients needed for this Experience. Please, if you are missing some, contact us in advance and we will suggest you substitutes.
WE will prepare the traditional PAELLA Valenciana, made with chicken and vegetables. However, YOU can adapt the recipe to a vegetarian option or to any dietary restrictions. If that is the case, please let us know in advance.
If you'd like this experience private for your family, friends or team, please contact us for pricing and information to info@tallerandaluzdecocina.com